Hello all! Hope your week has been productive, I know its already offer time for a few companies. Hope some of you have got some good news!
Boy do I have a treat for you. Due to the overwhelming success of my "Oracle Graduate Program 2013" post which got Oracle's attention (see
here
as to what happened!) I have been fortunate enough to collaborate with a few people who have been lucky enough to go through the whole Reckitt Benckiser (RB) graduate process! (I myself was not as lucky). Hope you enjoy it and it helps your friends or yourself in the future. Don't forget to share it!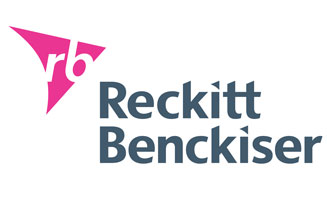 Recruitment Process
For the 2013 RB Commercial (Sales and Marketing) Graduate Program the onsite stages were done at their West Ryde, Sydney office with recruitment also occurring in New Zealand (to the best of my knowledge). There was a bit of a hitch in this program where the Finance stream was cancelled, a select few were referred to other streams.
Crunching the Numbers (according to HR)
1300+ Applications submitted
39 through to Sydney Assessment Centres
11 positions available (Sales and Marketing)
2000+ Applications submitted
5 through to New Zealand Assessment Centre
1. Application Submission
This involved submission via the Northeast Quadrant (outsourced company) recruitment platform. Relatively painless submission, resume and cover letter attachment with an absence of free text questions. The straightforward and simple online application makes you think, did I do that correctly?
2. Online Assessment
Shortly your online application concerns are alleviated when you see the (dreaded for some) request for SHL testing enter your inbox within days of your submission. This only tests your Numerical abilities, 18 questions 25 minutes. I know its overlinked but here are the official SHL practice tests for your viewing pleasure. Practice makes perfect!
3. Problem Solving Test
If you are successful in the Online Assessment you should receive a call from a Northeast Quadrant representative. One motivational question is asked as to your reasons for applying for RB. Give a satisfactory response and she will invite you to what they call the Problem Solving Test.
Now I have heard strange things about this stage. It is a logic based SHL onsite test at their West Ryde office and the first time you engage with their in house HR. Data is presented on flash cards and you need to identify patterns and how data is derived. Fill in the blanks on missing cards. Don't be afraid to throw the cards around I have been told!
4. Final Stage: Assessment Centre/Final Interview
This is the final stage, and boy is it a full on day. It condenses both the Assessment Centre and Final Interview stage into one big fun day of fun and excitement. You will be stretched and challenged. It is divided up into 4 activities where groups of 5 or 6 are rotated. This encompasses 2 group activities and 2 individual. The day commences with a presentation from the Marketing Director and the Graduate Manager about RB with lunch, chocolate and water provided.
The individual activity is a case study and involves you to identify innovative solutions in reducing cost but delivering benefit involving one of RB's 'powerbrands'. Put your logic and creative hat on here.
The first group activity is a basic collaborative ranking exercise. You know what I am talking about. Learn to cooperate and compromise and create a group who has zen but delivers results.
The second group activity challenges your ability to collaborate as a team and present a pitch. Quite simply, be careful of over assertive types in your group I have been told. Disarm them and deliver organisation. Short time frames (inclusive of presentation time) really make you push it. Relax and enjoy it, some people have said it is the more enjoyable activity!
The interview is the second individual activity. You have all done this at one point. Behavioural, Motivational, STAR. Know who you are, know what you stand for and capture the dream!
At the end of the day fill in an experience survey and receive a goodie bag! Full of, you guessed it, RB products. Including a Durex Pleasuremax condom, 'for maximum pleasure'. Enjoy!
The day went from 8:30 - 4ish depending on your concluding activity.
Position Focus
A 3 year program, with a start in early 2013, the Commercial Program starts you off in Sales for 6 months. From there, there are a range of Assistant Manager roles which enables you to engage and create your own brand concepts and strategies involving their 'powerbrands'. Also there may also be an opportunity to do a rotation in New Zealand (I am not sure if that is a selling point). International mobility is continually emphasised and opportunities to move overseas are strongly encouraged to engage with further markets and demographics.
Company Culture
Being an FMCG powerhouse with a host of global 'powerbrands' such as Dettol, Mortein, Finish and Vanish with familiar favourites such as Clearasil, Airwick and Glen20, RB demands performance. Built on 'Achievement', 'Team Spirit', 'Entrepreneurship' and 'Ownership',
the management team are approachable and engaging. The graduate presentation (run by current grads) really does add personality to the proceedings and gives you a real insight into a graduate's life in RB. Innovation is THE word which you should be repeating on their premises.
3.5/5 - The Problem Solving Test added something different to other grad processes but the Final Stage is not for the feint hearted, it definitely is an endurance test! Keep switched on until the end!
Environment Rating
3/5 - Though its West Ryde/Melrose Park location is out of the way and the furthest thing away from a buzzing happening environment, the first 6 months in Sales means you will be away from the office and out at distribution points. The office is a dated building but each room is named after one of their brands. The foyer has a big cabinet with all their products in all their glory. The toilet has the Dettol Automated Soap Dispenser. As it should.
View Larger Map
I believe the talent pool is eagerly awaiting offers this week! Good luck guys! Remember to link this post if it could help someone out!